UAE ROCK CLIMBING
Welcome to UAE Rock Climbing. This page is a collection of new route updates and other resources that supplement the 2009 print guidebook.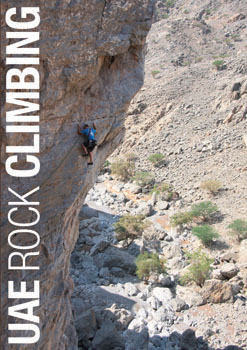 Where to buy the book
It is sold out.
How to keep in contact
If you have a Facebook account: follow this
page
.
For various reasons, no first ascent detail was recorded in the print guidebook. You can find it all in this
list
(last updated November 2009).
The following material supplements the guidebook, either being a record of new routing activity since the guidebook or information that couldn't be included in the book because of lack of space. The list is in the same order as the guidebook chapters. Items in uppercase are especially substantial:
© Red Armada Publishing, 2019